Boss MT-2 Metal Zone
Effect: Distortion
Ontwerp: Analoog
Mono/Stereo: Mono In, Mono Out
Regelaars: Level, High, Low, Mid, Mid Frequency, Distortion,
Bypass Mode: Buffered Bypass
Voeding: 9 VDC, Center negative
Stroomverbruik: 20 mA
Werkt (ook) op batterijen: Werkt ook op batterijen
Type Batterij: 9 V Batterij
Formaat Behuizing: Standard
Afmetingen (BxHxD / cm): 7,0 x 5,5 x 12,5
Gewicht: 0,41 kg
Gemaakt in: Taiwan
meer
minder
Boss MT-2 Metal Zone · Effectpedaal Gitaar
Boss MT2 Metal Zone Effects Pedal

Equipped with a dual gain circuit, the MT2 provides super-long sustain and heavy mids and lows like a stack of overdriven amps. With 3-band EQ, a wide range of distortion textures is at your command.

About Boss Pedals
The history of Boss reads like the history of guitar effects. From their legendary CE-1 chorus pedal (the big gray box that started it all) to the world´s favorite line of compact pedals, they´ve been responsible for more guitar innovations than just about anyone else.

Boss´s compact pedal line-up began in 1977 with the classic OD-1 Overdrive. Its warm, smooth overdrive sounds and breakthrough Boss pedal features (heavy-duty construction, rubber pads on top and bottom, recessed control knobs, silent switching, a built-in LED, and easy battery replacement) immediately set it apart from other stomp boxes on the market. It established the masterful design for all other Boss effects pedals since.

Throughout the years, Boss has continued to define the cutting edge of guitar effects. Double-layer circuit boards allowed pedals like the DD-5 Digital Delay to deliver studio-quality effects comparable to rackmount units. They recently brought bassists and guitarists the first bass synthesizer in a compact pedal, the SYB-3. On their 20th anniversary they proudly introduced the OD-3 Overdrive, a pedal that takes the smooth, dynamic overdriven tones of the legendary OD-1 to a whole new level. Like all Boss products, it is a level of sound quality and durability that is unrivaled.

Uses 9-volt battery or PSA-120 adapter (not included).

Boss Compact
De Boss Compact Pedal Serie kan men met recht de meest succesvolle pedal-design aller tijden noemen. In 1977 kwamen de eerste Compact Pedals op de markt en waren een senstaie - Stroomaansluting, click-free MOSFET voetschakelaar, Check LED en supersterke behuizing - al deze features hebben de maatstaven voor effektpedalen design gezet. De Compact Pedal Serie is gewilder dan ooit en omvat een omvangrijk assortiment.
meer
minder
Beoordelingen
Dit product is met gemiddeld 4.7 van 5 sterren beoordeeld. Er is nog geen schriftelijk rapport opgegeven. 27 Beoordelingen zijn zonder tekst opgegeven of in een ander taal geschreven.
meer
minder
incl. btw & verzendkosten
Op voorraad
Direct leverbaar
---
3440020
Artikelnr.:
---
09/2002
in assortiment sinds:
---
Productvideo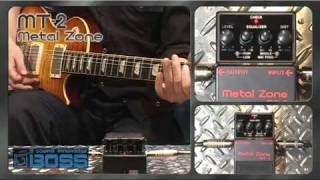 Geluidsvoorbeeld
Advies & Support
Axel Pralat
Toebehoren
Boss PSA-230, 9V/500mA
€ 28,20
Karl's Solderless-Wire Kit
€ 79,00
Boss BIC-PC-3, 3er Pack
€ 29,00
Gearhead Pedalboards Touchdown H ...
€ 8,90
StageTrix Pedal Riser
€ 13,35
Boss BIC-PC Patchkabel
€ 12,00
Klanten die in dit artikel geïnteresseerd waren, keken ook naar de volgende producten:
Aanverwante producten vinden: